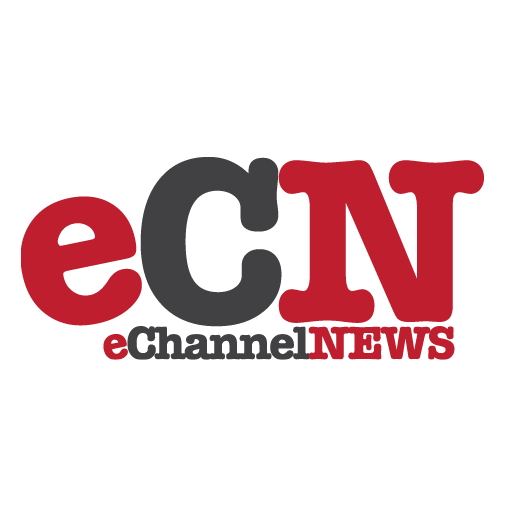 Gateway today
introduced through its direct sales channel a complete new line of desktop PCs
that can be customized with the widest selection of options the company has
ever offered, including new Intel(R) Pentium(R) 4 600 series 64-bit
processors.
Gateway customers who visit www.gateway.com or call 1-800-GATEWAY will be
able to select the features that best fit their needs, including a choice of
up to six options per category, including processors, displays, memory, hard
drives, optical drives, speakers, audio cards, graphics cards, digital media
readers, keyboards and software.
"Most consumers and professionals are pretty savvy about what they need in
a PC — and this new line will let them be even more discerning," said Marc
Demars, Gateway's senior director of product marketing. "Thanks to the
company's efficient business model and flexibility, Gateway customers can
personalize their PC systems with the upgrades they want and eliminate the
extras they don't need. As a result, our customers can decide to integrate an
advanced double-layer DVD+/-R/RW multi format drive into an entry level PC.
Or, they may want to customize their PC with the latest 64-bit Intel 600
Series Processors, the highest performance graphics and audio cards to
optimize their game playing experience."
Gateway 9310:
Performance-Driven, Cool and Quiet
The Gateway(R) 9310 Series PCs deliver the latest technology and premium
features for consumers who want a system that provides cutting-edge technology
for games, digital video editing and other demanding applications. All of the
9310 Series PCs are based on the unique patent-pending design that optimizes
Intel's BTX (Balanced Technology Extended) architecture, resulting in a
quieter and more reliable PC. Gateway's BTX PCs circulate up to three times
more air than traditional PCs, so internal components like processors, hard
drives and graphics cards are cooled more efficiently — resulting in improved
system reliability.
The Gateway 9310 Series PCs build on Intel's BTX design to incorporate
large, slow-speed fans which provide whisper-quiet operation. Also, the
overall performance is improved by the design, which better cools PCI Express
video cards that face into the wind tunnel. This design also allows the
highest end video cards to occupy only one slot, instead of two, leaving an
additional slot for gamers and power users to fill. Gateway's innovative BTX
case is ready for expansion with seven bays and five PCI slots (one PCI
Express x16, three PCI and one PCI Express x1 slot.)
The Gateway 9310 Series incorporates the latest technology, including the
new Intel Pentium 4 600 series processors that are ready to support 64-bit
software using Intel(R) Extended Memory 64 Technology. Hyper Threading
Technology(1) makes it easier and faster to take on several tasks, such as
burning a music CD while viewing digital photos or working on a spreadsheet.
Also, the new 9310 Series PCs using the new Intel processors have twice the
cache for improved performance, enhanced power management and improved virus
protection.
These new PCs can be customized with the latest high-end features for
optimum performance and functionality. Customers can choose several options
of LCD flat panel and CRT displays, SATA hard drives, up to 4GB of DDR2
memory, and up to 500GB of storage(2). The systems also feature the latest in
networking technology — integrated Gigabit (10/100/1000) Ethernet — to
ensure a fast network connection.
Digital media and gaming are enhanced by all the choices offered in the
Gateway 9310 Series. Customers can choose from dedicated graphics cards from
both ATI and nVidia to get realistic gaming images and enhanced graphics
playback. Also, customers can choose between Intel High Definition Audio for
high-fidelity 7.1 surround sound or a 24-bit SoundBlaster Audigy2 ZS sound
card. Customers can select from multiple optical drives, including a 16X
double-layer DVD+/-RW multi-format drive that can burn up to 8.5GB of data on
double-layer DVD media, as well as an 8-in-1 memory card reader.
The Gateway 9310 Series is offered in several recommended configurations
that are priced starting at only $1,099.99.
Other New Gateway PCs Range from Value to Performance Systems
Customers looking for a PC that can deliver the right features and
performance at competitive prices have the choice of several new Gateway PCs,
all of which can be customized to meet the user's specific requirements. Like
the Gateway 9310 Series, the entire line of Gateway PCs can be customized with
a wide selection of hardware options including processor, display, memory,
hard drive, digital media manager, optical drive, audio solution, speakers,
keyboard and mouse.
* Gateway 3310S: Starting at just $499.99, this PC features several
choices of Intel(R) Celeron(R) processors. It also includes
integrated Intel Extreme Graphics 2 with graphics performance that is
up to 45 percent higher than systems using Intel's previous generation
graphics engine. The PC delivers excellent performance for email, web
browsing, word processing and other productivity functions.
* Gateway 5310S: Delivering added performance at a very competitive
price, the Gateway 5310S features Intel Pentium 4 processors and the
latest Intel integrated graphics, which provides up to 10 times the
graphics performance of the Gateway 3310S. In addition to the choice
of several Pentium 4 processors, the PC includes up to 2GB of DDR
SDRAM, as well as premium technology, such as SATA hard drives, Intel
5.1 surround sound audio, and Intel Graphics Media Accelerator 900
with up to 128MB of shared DDR memory. The PC is priced starting at
only $599.99.
* Gateway 7310S: The Gateway 7310S is ideal for consumers who want
additional power and performance for high-end gaming and multitasking.
The PC includes Intel Pentium 4 processors with Hyper Threading(1)
technology, PCI Express, SATA hard drives running at 7200 RPM, and
supports up to 2GB of DDR SDRAM. High-definition Intel 5.1 surround
sound audio further enhances the entertainment experience. Plus, the
PC can also be expanded with high performance PCI Express graphics.
The PC is priced starting at just $799.99.
The Gateway 9310 series, 7310S, 5310S and 3310S PCs come standard with
Microsoft(R) Windows(R) XP Home Edition. Windows XP Professional and
Microsoft Office can be selected as an upgrade if desired. The new PCs are
supported by the company's standard limited warranty options(3). Additional
service and support options are available.
Gateway's commitment to quality and reliability is evident in its
award-winning line of PCs as well as in its exceptional service and support
programs. The company's extensive online support center helps customers
maximize their PC investment; it gives them easy access to customer support
representatives and information on important issues such as warranties,
technical issues and upgrading.
Gateway offers a pro-active service tool called BigFix(R) at no charge on
all its PCs. With the customer's permission, BigFix identifies and sends
messages offering updates and general PC maintenance. Additionally, the
Gateway System Recovery solution offers all customers the ability to easily
recover drivers, applications or the full factory image. The Gateway System
Recovery solution provides advanced recovery capabilities that are always
available, so consumers experience less down time in the event of a system
issue. Unlike other recovery systems, Gateway's solution lets customers
restore the factory software image while maintaining all data files stored on
the PC. Back-up options and restore procedures are simple, thanks to
Gateway's easy-to-understand recovery guide and system recovery interface.
Gateway PCs also come with the Gateway Internet Security Shield. It
protects the computer from viruses and other unwanted issues with Norton
Internet Security(4) 2005 (Anti-Virus, Anti-Spam, Firewall and Parental
Control) and McAfee Anti-Spyware(4).