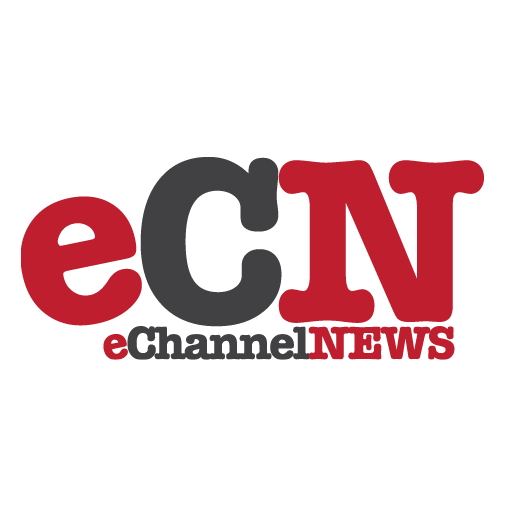 Gateway today launched
its new line of eMachines desktop PCs, available now at leading retailers.
The family of PCs includes the new eMachines T3624, offered at the low
price of only $359.99 after a $50 mail-in rebate(1). Other highlights include
the eMachines T5026, which includes an Intel Pentium 4 519 (3.06GHz) processor
at just $599.99, and the eMachines T3958, which offers a double layer DVD+/-
multi-format drive at only $499.99 after a $50 mail-in rebate(1).
The eMachines line of value-based PCs is ideal for families, students,
home-based professionals and small businesses. The systems provide the latest
features and solid performance at a range of price points to ensure that
consumers get the most for their money.
"This new eMachines desktop PC line up is defined by the great value it
provides our customers," said Greg Memo, Gateway's senior vice president,
products & operations. "The PCs deliver the unique combination of relevant
technology and great features at very affordable prices. In addition, we
ensure a great customer experience by delivering top quality products combined
with industry-leading service and support."
The new eMachines PC lineup includes extras that make them ready for
connectivity, productivity, and the most popular digital media hobbies like
music downloading, digital photography and digital video editing. Each of the
new PCs can easily access digital content and connect to digital devices with
ample USB 2.0 ports. Plus, several models include 8-in-1 digital media
readers and the latest DVD-+/-RW multi format drives. The PCs are all
network- and broadband-ready with integrated 10/100 Ethernet. Each comes with
a 56K V.90 modem.
The new eMachines line of desktop PCs includes:
eMachines T3624: Low Price Marks New Entry Level System
PC buyers on the most limited budget can get a great entry-level system
that can handle productivity tasks like word processing, email and Internet
browsing. Priced at just $359.99 after a $50 mail-in rebate(1), the eMachines
T3624 comes with a large 60GB hard drive(2), an Intel(R) Celeron(R) D 330
(2.66 GHz) processor, 256MB of DDR SDRAM expandable to 2GB, and Intel Extreme
Graphics 3D. It also comes with a 48X-max CD-RW drive and six USB 2.0 ports
for connecting peripherals and digital devices.
eMachines T3828: Solid Foundation at an Affordable Price
Priced at just $399.99 after a $50 mail-in rebate(1), the eMachines T3828
desktop PC gives PC buyers a solid foundation for tackling everyday computing
tasks. It offers a boost in performance with mainstream technology, including
an Intel Celeron D 335 (2.80GHz) processor, a large 80GB hard drive(2), 256MB
of DDR SDRAM expandable to 2GB, and Intel Extreme Graphics 3D. Unlike most
other $399 systems, the eMachines T3828 offers technology that lets consumers
do more with digital media including the system's DVD-ROM/CD-RW combo drive
and 8-in-1 digital media reader.
eMachines T3958: Ready for Digital Media; with a DVD Burner for Only $499
The eMachines T3958 includes more technology extras than ever at this
price — including a 16X DVD+/-RW multi-format drive at just $499.99 after a
$50 mail-in rebate(1). The DVD+/-RW drive lets consumers easily store digital
video and photos onto versatile DVD media. Also, the drive uses new
double-layer DVD technology to give PC users up to 8.5GB of data on
double-layer DVD media — that's twice the space for their digital photos and
video. Accessing and storing digital media is made even easier with the
system's 8-in-1 digital media reader and large 80GB hard drive(2). The new PC
also features an Intel Celeron D 340 (2.93 GHz) processor, Intel Extreme
Graphics 3D and 512MB of DDR SDRAM, expandable to 2GB.
eMachines T5026: Performance-Minded with Intel Pentium 4 Processor
The eMachines T5026 delivers premium technology and extra processing power
for the latest digital media hobbies, gaming and other advanced applications.
Powered by an Intel Pentium 4 519 (3.06GHz) processor, the eMachines T5026
features 512MB of dual channel memory that is expandable to 4GB and a huge
160GB Serial ATA 7200 RPM hard drive(2). Accessing, storing and sharing
digital media is easy with the system's two optical drives — a double layer
DVD+/-RW multi-format drive and a CD-ROM drive — as well as the 8-in-1 media
reader, seven USB 2.0 ports and three IEEE 1394 ports. Graphics are vibrant
and crisp with Intel Graphics Media Accelerator 900 with Direct X 9 support.
The eMachines T5026 is priced at only $599.99.
The new PCs come with an array of software, so customers can enjoy their
PC right out of the box. Each of the PCs comes with Microsoft Windows XP Home
Edition SP2, Microsoft Works 8.0, Microsoft Money 2004, Encarta Online, Adobe
Acrobat Reader, Microsoft Media Player 9, AOL 9.0 with a 3 month membership(3)
and a 90-day trial subscription to Norton Antivirus(4). Additionally, the
eMachines T3828 comes with Cyberlink PowerDVD, while the eMachines T3958 and
T5026 also come with Cyberlink PowerDVD and Nero 6 Suite.
Complementary eMachines monitors are sold separately with prices starting
at $119.99 after $50 mail-in rebate(1).