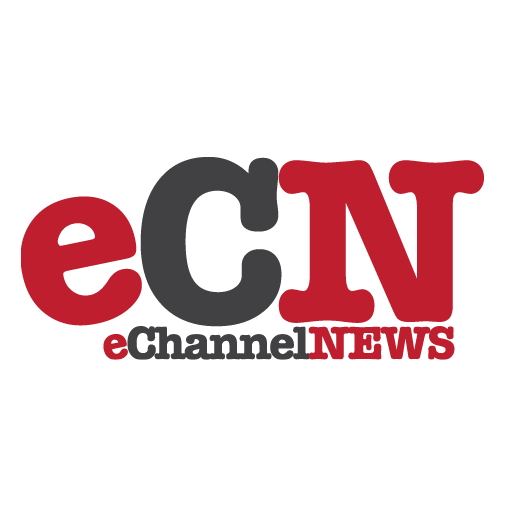 Gateway today introduced the Gateway M250, the next generation of its popular 14-inch widescreen notebook. The Gateway M250 blends a lighter design and visually striking 14-inch widescreen display with increased performance, extended battery life and a new optional port replicator. All of these features combined make it the ideal notebook for professional customers, including Gateway's K-12 education customers.
The Gateway M250's 1.1-inch thin design and a low starting weight of just 4.8 pounds is the perfect size and shape for on-the-go PC users.(1) The product's width gives customers the ergonomics and usability of a 15-inch notebook, and its depth gives it the portability of a 12-inch notebook. This sleek design makes it fit neatly into a backpack or briefcase, while the widescreen form factor accommodates a full-sized keyboard, so the notebook is easier and more comfortable to use.
"We spent a lot of time talking with our customers about what they wanted in a 14-inch widescreen notebook and the Gateway M250 is the direct result of that feedback," said William Diehl, Gateway's senior director of notebook products. "It effortlessly blends a vibrant widescreen display, light compact design, optional port replicator and advanced battery options that can provide more than seven hours of battery life. We designed the Gateway M250 to take on the demands of businesses and schools, particularly in the K-12 segment where the right balance of weight and performance is crucial."
The attention-grabbing 14-inch widescreen WXGA display provides 25 percent more viewing space than standard 15-inch XGA displays, making it ideal for both business and home users who want the most out of web site browsing, reviewing documents side-by-side and enjoying the latest DVD movies in widescreen format. In addition to the standard display, Gateway offers an Ultrabright display option for the most vivid and crisp visuals.
Like the Gateway M460 and M680 E Series notebooks for professionals, the E Series version of the M250 is easy for professional users to manage and maintain. Protecting Gateway customers' investment, the Gateway M250 E Series promises stability with consistent software images and hardware platforms as well as a long managed life cycle. It also shares common accessories, including the port replicator and AC adapters with other current and future Gateway notebooks. The Gateway M250 E Series scales to meet varied needs; organizations can choose from a wide range of features that best fit their needs and budget. This flexibility saves IT departments' time and money by letting them standardize on a single notebook platform, regardless of the many end-user requirements in their organization. Additionally, custom hardware and software integration services are available to meet specific technology requirements.
Ample battery options give Gateway customers the flexibility to configure the M250 for lightweight mobility or long battery life. The system's standard battery provides nearly four hours of life while the optional high-capacity battery provides more than seven hours of battery life.(2)
The Gateway M250's Intel Centrino Mobile technology(3) enables families, students and professionals to take advantage of the system's long battery life to connect to wireless networks at home, school, work, hotels and wireless Hot Spots. Ensuring communications in a variety of settings, the Gateway M250 also includes Gigabit Ethernet and a 56K V.92 modem.
The Gateway M250 features the Intel 915 family of chipsets, the latest generation notebook technology which provides a wide range of advanced capabilities, performance enhancements and improved graphics. The Gateway M250 supports the latest Intel Pentium M and Intel Celeron M processors, dual channel DDR2 memory and the Intel Graphics Media Accelerator 900 for optimized mobile performance.
Available in several configurations, the M250 series notebook starts at $849.99 with the M250S, which delivers the essential technology needed by students and families on a budget. The M250S features an Intel 910GML chipset and an Intel Celeron M 360 processor (1.40 GHz, 1MB L2 cache and 400MHz FSB), 256MB of dual channel DDR2 533MHz memory, a 40GB hard drive(4) and a CD-RW/DVD-ROM combo drive.
The ideal system for Gateway's professional and institutional customers, the Gateway M250E model incorporates all the benefits of the E Series line of notebooks. Priced at $1,269.00, the Gateway M250E includes an Intel 915GM chipset and Intel Centrino technology with an Intel Pentium M 730 processor (1.60GHz, 2MB L2 cache and 533MHz FSB), 256MB of dual channel DDR2 533MHz memory and a 40GB hard drive(4).
Delivering premium technology for power users who need maximum performance coupled with a thin-and-light design, the Gateway M250XL boasts an Intel 915GM chipset and Intel Centrino technology with an Intel Pentium M 750 processor (1.87GHz, 2MB L2 cache and 533MHz FSB), 512MB of dual channel DDR2 533MHz memory and an 80GB hard drive(4). The notebook also provides power users with the technology extras that make the system an on-the-go powerhouse, such as the systems' 8X multi-format double-layer DVD+/- R/RW drive that reads and records DVDs and CDs. The M250XL is priced at $1,299.99.
All Gateway M250 products come with Microsoft® Windows® XP Home or Windows XP Pro operating system.
Gateway supports its Gateway line of notebook PCs with a limited warranty. Additionally, Gateway provides a comprehensive array of services specifically designed to meet the needs of businesses and institutions including Next-Business-Day replacement parts and Next-Business-Day On-Site service available.(5) For more information on Gateway products, customers can visit www.gateway.com or call (800) 846-2000.
From high-end servers to notebooks with long battery life, Gateway has served leading organizations for 20 years. Gateway Professional's customers include many of the world's leading governmental organizations and educational institutions, including the U.S. Defense Logistics Agency, Harvard University, California Highway Patrol and others. For more information on Gateway Professional solutions, visit http://www.gateway.com/business.
Gateway's commitment to quality and reliability is evident in its award-winning line of PCs as well as in its top-notch service and support programs. The company's extensive online support center helps customers maximize their PC investment; it gives them easy access to customer support representatives and information on important issues such as warranties, technical issues and upgrading. Additionally, Gateway offers a proactive service tool called BigFix® at no charge on all its PCs for consumers.(6) With the customer's permission, BigFix identifies and sends messages offering upgrades to enhance the performance or capabilities of the PC.