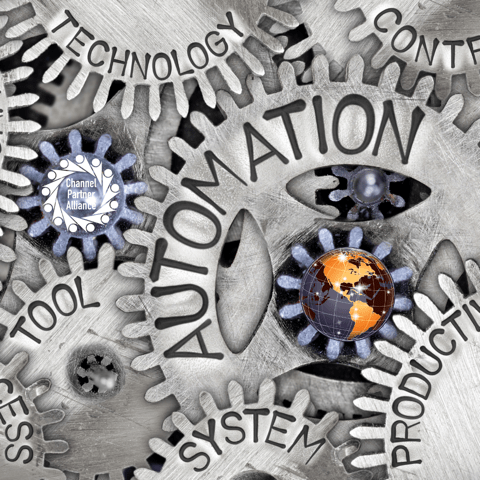 Crossbeam has received $76 million in funding. IMPartner got $50 Million. PartnerStack received $28.9 Million. There are others, but you get the point. When investors jump in, it's probably a good sign that the industry in question is on the verge of explosive growth.
What's the future of channel partner automation?
For the PRM platform providers, the investments mean that they now have a lot of fuel to build a better solution to grow. Vendors will continue to license PRMs because it seems fundamental to have one to automate at least some of the activities with their partners like deal-registration, marketing materials, special pricing, incentives and partner communications.
However, like Google's page two results, a lot of the content and functions on vendor partner portals never gets seen or used.
So what's the real disconnect between PRM portals and partners?
I have already talked about the dilemma and pain of partners having to navigate up to 50+ vendor portals (see it here) so I will skip this "elephant in the room" and expand the discussion. Just keep in mind that partners are humanly challenged in juggling too many vendor portals.
You'd think that through-channel marketing functionality would keep partners coming back but there are many affordable off-the-shelf marketing automation platforms (MAP) that partners use. Some even charge vendors a fee to be on their MAP, turning it into a profit centre. Few partners (if any), would want to upload their customer list to any vendor-controlled portal/marketing automation platform.
Incentives can definitely be the carrot that attracts partners to a portal, but in a sea of thousands of incentives, it's easy to get lost. One Affiniti and Incentive Solutions may have created a more effective way for vendors to leverage incentives.
Most partners simply see vendor portals as a way to self-serve for information on occasion. Typically they prefer online because the vendor's rep may not be available, or worse, "not helpful". Sadly, it is not so easy to find the right information when needed. I talked with Kickpost who is trying to solve the huge problem of helping sales reps find the right information with their platform (ask them for a demo to explore how it works).
Deal-registration (reg) has always been a point of contention with partners. It's well known that some have gamed the system with deal-reg to the detriment and frustration of other partners. When vendors tell partners, "register the deal and you will get another 10%", it always sounds good, but it can also open serious conflicts over customer ownership, resulting in loss of business. Deal-reg makes sense, but not if the rules of engagement and trust are shaky.
The game is going to have to change a lot sooner than you may think. Several new players (like Spiisee and Partnerstack) are already creating the next generation of channel partner ecosystem platforms around private-label marketplaces.
Vendors should not get too complacent with the status-quo or bank only on the few partners who say that it's all good (since they may be the ones who have gamed the system).
In a digital-first world, things will evolve in ways we have not yet thought of. If you go down the wrong path, the damage from partner-bleed and competitors overtaking you can be very difficult to overcome.
While the paying customer is the vendor, the ultimate influencer is the channel partner. If the channel partner hates the experience then that vendor will have to change or run the risk of alienating their partners or losing them to the competition. Partner experience matters a lot and companies like Allbound are doing a fantastic job on partner experience.
Many PRM providers are quick to show reports on how (their) vendors have increased business by some X%. While this may look good on paper, keep in mind that if a vendor started without a partner portal or a difficult-to-navigate partner portal, then any decent portal would generate an uptick in partner satisfaction.
Vendors should ask themselves the following questions: Do we truly have a platform that will drive optimal business growth in a digital-first economy? Do we really understand the journey and pain points of our partners? Do we have the data that can help us steer our partners in the right direction?
As Jay McBain (Forrester's Channel Analyst) has shown, there are about 182 vendors in the channel partner automation sector. We have experience with only about a third of these platforms. Sorting through the sales pitches to figure out what's the right solution for you is not easy. It's something that TechnoPlanet has been studying for many years. We have experienced the pitches and pitfalls of many and only recommend a select few to vendors we service.
There are many components to partner automation. You get better outcomes when they all work together in harmony. Sadly, that is seldom the case so inefficient workarounds are common. Hopefully, PRM platform vendors will double down to address these issues with the influx of investment.
While vendors are busy building out their portals, smart partners are already building their private label marketplaces to transact with their customers as well as ALL vendors and distributors. Vendors would be wise to understand how to leverage this new reality and focus on helping their partners to scale business in the new digital-first economy.
Be careful about "Multi-Vendor COMMUNITY" platforms where everyone is equal to easily allow any vendor to poach a competitor's customer. In a perfect world, this would probably sound good. However, what's needed is a definitive separation between vendors and other vendors' partners. Choice has to be in the hands of the partners to add or subtract any vendor and no one should be able to do anything to influence any party. Offering "secret backdoors" for some vendors is a sure way to burn integrity and trust.
Vendors should also be very careful how they allow any PRM supplier to access their partners and data. There is a significant risk to having an outside company with full access to a vendor's entire database of channel partners and buying history.
The challenge for vendors looking to improve partnerships and relationships with their channel partners is a big part of the ecosystem development playbook. However no single automation platform will ever do this alone.
Don't forget that if you do not have a solid plan to generate awareness and recruit partners 365 days a year, then it does not really matter what your partner management platform looks like. Channel awareness will always be the fuel that grows your ecosystem. It's one big reason why hundreds of vendors come through our doors and how we know what we know. That "fuel" simply gets wasted if the on-boarding and overall user experience to your platform is poor.
Automation tools should simply make the daily tasks of ALL stakeholders easier and with predictable outcomes but it is not the holy grail for partner empowerment or management. And, please remove the word "relationship" from the platforms as unless your partners are robots, it does NOT do much for building real relationships.
Things are evolving quickly in the channel automation sector so if you want to know where to place your bets, follow the partner's journey, not yours. To have a deeper conversation about your channel partner automation strategy, drop me a line.