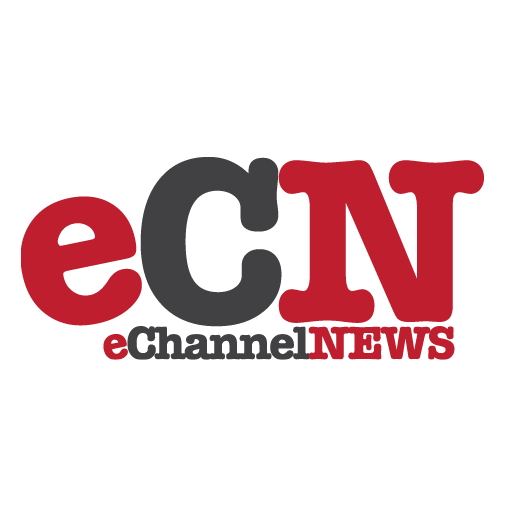 While size is certainly an issue, city living presents other challenges as well.
In compiling a list of the best cars for city dwellers, Cars.com's automotive experts considered size, performance, ride quality and cabin comfort. They also looked at helpful features like parking sensors and backup cameras, and analyzed turning circles and stop-and-go gas mileage.
"There is a reason why insurance premiums are higher for city dwellers," said Cars.com managing editor Patrick Olsen. "Parking on city streets, driving on less-than-perfect roads and navigating through traffic can be a risky proposition. However, with the right car, city driving can be a little more enjoyable."
From a range of body styles, here are the cars that impressed the Cars.com experts most:
The Ultimate Urban Car
2007 Mini Cooper – It didn't take long to decide on the ultimate urban car: At just more than 12 feet long, the Mini Cooper was the shortest car in contention. Add in a reasonably tight turning circle, and the Cooper can take parking spaces everyone else passes up. For good measure, Mini also offers parking sensors for the rear bumper. The Cooper is the ultimate car for what it gives, as well as for what it doesn't give up. Despite its size, the cabin can seat four adults and is outfitted with six airbags, and the hatch design and folding backseat provide a surprisingly roomy cargo space. Front-wheel drive and traction control mean winter driving in this stylish car is no problem. The pricier S model gives excellent power and braking on city streets, and you can even get a convertible version.
— Length: 145.6 inches
— Turning circle: 35.1 feet
— Seats: 4
— City MPG*: 26 – 27 (premium gas)
Other Worthy Contenders
2008 BMW 328i wagon – The latest generation of BMW's venerable 3 Series is arguably its best yet. Once radical in the styling department, its sharp edges have become the norm in today's modern urban design. A much faster twin-turbo engine is available in the 335i, but the wagon — which packs 35 percent more cargo room than the sedan without incurring any extra length — comes only in the 328i. Plus, it has all those BMW attributes at a price that's easier to digest. The steering may be a bit heavy for some, but that's the tradeoff for owning an "ultimate driving machine" in the city.
— Length: 178.2 inches
— Turning circle: 36.0 feet
— Seats: 5
— City MPG: 17 – 18 (premium gas)
2008 Ford Escape Hybrid – City dwellers know what a nightmare traffic can be. Ford's Escape Hybrid brings a little relief to city air quality thanks to its low CO2 emissions — and it offers a break for your wallet, too. According to the EPA, the Escape Hybrid is the most efficient SUV on the market. Besides the fact that the gas engine automatically turns off when stopped — so you don't have to waste precious fuel in rush hour — the hybrid can also cruise in near-silence on electric power at slow speeds. Now there's a surefire way to impress your friends.
— Length: 174.7 inches
— Turning circle: 36.7 feet
— Seats: 5
— City MPG: 29 – 34
2007 Honda Civic Hybrid – Even though Honda's futuristically styled Civic Hybrid looks much like the mainstream Civic, it has lower emissions and uses a lot less fuel. A small turning circle means enhanced maneuverability in tight spots, and the optional navigation system has more than 7 million points of interest, so you'll be sure to find that new tapas restaurant or blues lounge you're looking for. Stellar crash-test scores for front, side and rear impacts are also reassuring and set the Civic apart from most of its competitors. An impeccably finished cabin adds to the car's appeal.
— Length: 176.7 inches
— Turning circle: 34.8 feet
— Seats: 5
— City MPG*: 40
2008 Honda CR-V – What the SUV lacks in turning radius and seating flexibility — folding the second row is a real drag — it makes up for in features, with sturdy plastic bumpers and a cargo-area storage shelf on which you can stack 20 pounds of groceries. Gas mileage is respectable for an SUV, and the ride is comfortable enough for bumpy streets. The large rear window makes for good visibility, and an optional backup camera means you can ace that back-alley parking.
— Length: 178.0 inches
— Turning circle: 37.8 feet
— Seats: 5
— City MPG: 19 – 20
2008 Honda Fit – Pay a slight premium for the Honda nameplate, and you get a friendly-looking hatchback that's a cut above most economy cars. The Fit has just enough zip for stop-and-go duties, and gas mileage is predictably thrifty given that the car weighs just three-fourths of a Toyota Camry. It's small enough to squeeze between garbage trucks and buses, and its tall windows and large mirrors take the guesswork out of tight maneuvers. The front and rear seats can fold flat for extra cargo space.
— Length: 157.4 inches
— Turning circle: 34.3 feet
— Seats: 5
— City MPG: 27 – 28
2008 Land Rover LR2 – If you want an SUV to use in the city, you'll be best off with a small one. Most premium and luxury SUVs are larger, but there are a few that qualify as compact. The best choice for tackling city life is the handsome Land Rover LR2. For ease in maneuvering and parking, it's shorter from bumper to bumper than the Acura RDX and BMW X3, and it has a tighter turning circle. Even so, its headroom and front-seat legroom are better than either competitor. Standard parking sensors on the rear bumper and optional approach and puddle lights are also great to have.
— Length: 177.1 inches
— Turning circle: 37.1 feet
— Seats: 5
— City MPG: 16 (premium gas)
2008 Mazda5 – There aren't many minivans that scream "city-friendly," but the Mazda5 takes the family-hauler concept and shrinks it to a manageable size that still has room for six. The 2008 model has a fresh look but retains its distinct Japanese edginess. Even though it's 20 inches shorter than a Honda Odyssey, the Mazda5 is still substantial, coming in at almost exactly the same length as a Toyota RAV4. Steering is sharp for tight parking maneuvers, and the ride is relatively smooth.
— Length: 181.5 inches
— Turning circle: 34.8 feet
— Seats: 6
— City MPG: 19
2008 Mazda MX-5 Miata – The Mazda MX-5 Miata isn't the shortest car on our list, but it has the smallest turning circle — 4 feet tighter than the Mini's. This makes it most adept at hanging U-turns, and its nose swings sharply into parallel parking spaces, which are easy to navigate when the top is down. It slips through congestion where most cars are gridlocked. Unfortunately, when the weather turns bad, so does the Miata's viability as a city car: Top-up visibility and rear-wheel drive aren't great, and potholes start to look (and feel) mighty big.
— Length: 157.3 inches
— Turning circle: 30.8 feet
— Seats: 2
— City MPG: 20 – 22 (premium gas)
2008 Scion xB – If you're looking for an affordable car that sets you apart from the crowd, Scion's xB is an easy way to go. The xB delivers on the promise of its boxy shape by offering loads of cargo room in a compact package — up to 69.9 cubic feet — which makes it ideal for carting your belongings around. Engaging steering response and the tight turning radius are a boon for narrow streets, too.
— Length: 167.3 inches
— Turning circle: 34.8 feet
— Seats: 5
— City MPG: 22