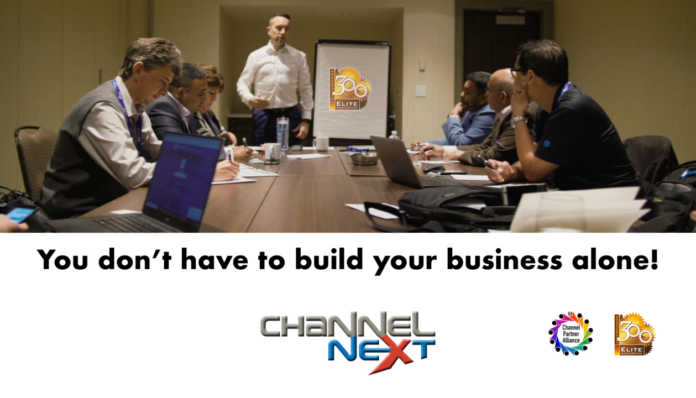 In one word, YES! When you put a group of eight like-minded business owners in a room and have them brainstorm their challenges, they will come up with amazing solutions. When you inject a professional business coach into the mix, the solutions come faster and are more fine-tuned. With accountability layered in, everyone supports each other to get the job done! When you rinse and repeat this process throughout the year, it is quite possible to grow by 30%. That's the extreme business building magic!
Many channel partners ask me how to grow business. It is a loaded question as there are so many moving parts and variables to the answer. However, when you clean up your best business practices, the answer becomes crystal clear.
One could do research and hire a bunch of coaches to improve their business practices, but that takes a lot of time, effort and money. The better way to accelerate success faster and cheaper is by learning from the mistakes and expertise of others through collaboration within a peer-group.
We have created the ultimate peer-group collaboration call Elite 300 Mastermind. This is the only ticket any channel partner needs to grow and future-proof their business. It is 100% about building best business practices and sustainable recurring revenue. I know it is a big, bold statement, but there is an easy way you can prove this to yourself.
Attend any of the upcoming ChannelNEXT19 events to experience extreme business building through peer-groups. Then, you will know everything you need to know to decide if it is right for you.
Check out this video to see and hear from your peers about their experience!
3 steps to get started now!
Tip your toe in: Sign up for the monthly Virtual Membership For Masterclasses. Join your peers once-a-month to learn some important business building skills and get some cool tips. Ask questions! Take the FREE Best Business Practice Assessment to really understand your strengths and weaknesses. Just these two simple actions will put you on the right path.
Put one foot in: Attend any ChannelNEXT19 conference to experience the mastermind peer-group sessions live! Watch this 3-minute video to know what your peers are saying about this experience. The next event is on June 10th & 11th in Ontario Book your spot to come experience Mastermind sessions with your peer-group to solve some of your biggest pain points and more. Check out the full agenda to know everything that you will get! Keep in mind, that if you decide to become a Channel Partner Alliance member, then you can attend for FREE (sign up now)!
Jump all in: Sign up for Bronze, Silver or Gold Elite 300 Mastermind memberships depending on the amount of time you can allocate to building your business. With a permanent peer-group you will be ready for some extreme business building, all year long.
Ask about our Women In Technology (WiT) mission and WiT Mastermind all female peer-groups. Explore how this helps women to accelerate their success in the tech sector. Come experience it live at ChannelNEXT19 on June 10th & 11th.