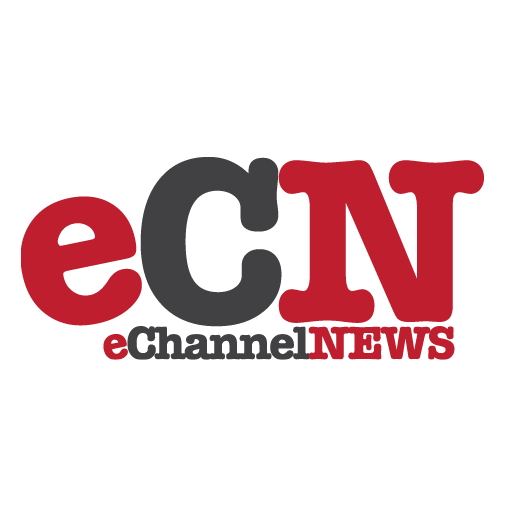 The B780 hybrid printer is especially designed for the consumer financial services market. It will help banks save money on cross-marketing programs, speed customers through teller lines and comply with new technology standards for data and image capture.
The B780, available in 2004, will be demonstrated during the BAI Retail Delivery Conference & Expo 2003 in the first floor exhibit area of the Ernest N. Morial Convention Center (Benchmark Booth 925, Hall C, and Axiohm Booth #1641, Hall B). An easily installed optional scanner module for the printer will be available in time to help banks comply with the new "Check21" imaging law that goes into effect on Oct. 28, 2004.
TPG's B780 provides lightning-fast (180 mm/s) thermal receipt printing as well as two-color printing of watermarks, logos, coupons and other attention- grabbing features. It works with either monochrome or two-color thermal paper. The hybrid also offers an impact-printing slip station for drop-in validation that allows top, front or side insertion of checks or other forms. Later in 2004 the B780 will also offer a two-side scanner option that will help users comply with federal check imaging requirements. And it's all in an eight- pound, seven-inch-tall device that occupies less than a 12-inch by seven-inch piece of teller station counter space.
"This is an amazingly versatile and compact tool for the next generation of retail banking," said Jack Malinowski, senior vice president at Roswell, Ga.-based Benchmark. "Not only will this device help streamline processes for accurate collection of data at the teller station, it's going to help banks and other financial institutions actively market promotions and reduce the time a customer has to stand at a teller window."
Kevin Butler, Ithaca, N.Y.based TPG banking channel manager, said Benchmark, since 1998 one of the largest resellers of its banking products, is the ideal partner for helping his company roll out the new inexpensive, small format printer, because of its years of experience in providing banking customers hardware and software-based solutions that meet unique requirements. In fact, Butler added, Benchmark had significant input into the development of the printer.
"Banks today are more retail oriented than ever before," said Butler. "They want the receipts they provide for their customers to be more of a retail style to help them with their branding, marketing, customer relationship management, customer loyalty and other programs."
For example, tellers are the most frequent contact customers have with banks, Butler said, but many tellers simply don't think to cross-market bank products while customers are at the window. As a result, many banks rely heavily on expensive direct mail campaigns to cross-market with customers. The B780 printer, when used in conjunction with ReceiptEZ™, TPG's new receipt management software, enables banks to place valuable marketing messages and other information directly into the hands of each customer who comes to the teller window.
"Promotional mailings are recurring expenses with limited exposure," said Butler. "Using the teller receipts for promotional messages virtually guarantees readership at a cost that is negligible."
Although the printer software operates independent of the teller platform and receipts can be easily customized, Benchmark added features in its STeller Transaction Processing Software™ that enable banks to use the full two- color features of the B780 printer.
But the new printer offers many other advantages to retail banking users, said Benchmark's Malinowski.
"TPG knows the banking industry as well as we do," said Malinowski. "Their older printers already have a significant market share of the roughly 500,000 teller stations that exist today in banks, thrifts and credit unions. But this new printer packs a lot of wallop into a small-footprint package—and that's an incredibly attractive feature to banks since teller stations are already cramped."
TPG's MICR reader and verification capability is "the best in the industry," said Butler, helping to enable tellers as key defenders in the war on fraud. Likewise, the speed of the printer (the B780 prints receipts at 53 lines per second compared with the average 4.5 lines per second in other banking printers) helps tellers provide better customer service by moving customers quickly through teller lines.
"Customers who have seen this printer in action are stunned by the printing speed and ecstatic over how quietly the printer operates," Malinowski said. "Noise level is a major consideration in banking environments, and the thermal technology effectively resolves that concern."
The B780, available with several communications interfaces, including USB, offers a paper low indicator and exhaust sensor, a positive slip position sensor and indicator, and multiple resident emulations. The B780 's ribbon cassette is designed for an easy snap-on/snap-off "clean fingers" installation, and it supports any new or recycled bond paper.
A key feature, however, will be the optional two-sided scanner module, available later in 2004. On Oct. 28, President Bush signed into law the Check Clearing For The 21st Century Act (Check21) with an effective date of Oct. 28, 2004. The new law will allow banks to employ ECC (Electronic Check Conversion) to enable check truncation, the process of using electronic images instead of the actual paper checks, for all inter- and intra-bank transactions.
The scanner module, which will integrate into the front of the printer, will read the back and front of checks in a single insertion. The printer will be able to archive images of up to 500 checks before they're uploaded to a central image repository, providing an extra level of back-up security for the transactions. This capability eliminates the need to scan checks from teller sessions with a second device by including this function as part of the transaction.
"From this single printer, tellers will be able to scan a check for image storage, read the MICR line, endorse the back of the check, and print two- color receipts," said Malinowski. "For banks that would like the convenience of the new printer but may not be ready for the scanner, it's important to note that this is a field-upgradeable option. They can easily add the imaging capability later."
As an Axiohm-certified warranty service center in banking, Benchmark can assist banks with the scanner upgrade, and printer maintenance and repair.
"We're hearing lots of 'oooos' and 'ahhhs' from bank personnel who've seen demonstrations of this printer," said TPG's Butler. "This may sound like a cliche, but the BP780 raises the bar for bank transaction printing."