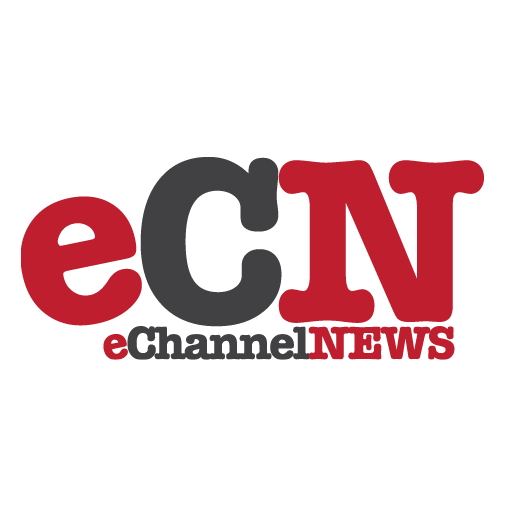 Transmeta Corporation , the leader in efficient computing, today introduced its Crusoe TM5700 and TM5900 microprocessors, creating a new standard in ultra-compact, efficient computing. The new processors feature an integrated Northbridge and are available in a 21mm x 21mm package for increased design flexibility and to enable smaller form factors for x86-compatible, energy efficient mobile and embedded computing.
The small footprint of the Transmeta Crusoe TM5700/TM5900 processors make it ideal for applications that require high performance processing within small and thermally constrained environments, including thin clients, blade servers, printers, copiers, point-of-sale terminals, smart displays, portable consumer devices, ultra-personal computers (UPCs) and set-top boxes.
The TM5700/TM5900 have already begun sampling with Transmeta's customers and will be in production in January 2004.
"The Crusoe TM5700/TM5900 processors are another significant step in advancing the cause of efficient computing," said Dr. Matthew R. Perry, president and CEO of Transmeta. "By delivering a solution that is 50 percent smaller than our existing Crusoe TM5800 processors, Transmeta allows system designers to further leverage the high performance and low-heat dissipation characteristics of Transmeta's proven hardware and software architecture for a wide range of new smaller form factor, fan-less designs."
The TM5700 and TM5900 processors are a continuation of the Crusoe product line and provide the established low-power and high-performance characteristics of Crusoe's highly efficient 128-bit VLIW (very long instruction word) engine, which issues up to 4 instructions per clock cycle. The Crusoe architecture includes fully integrated on-chip Northbridge core logic, reducing chip count and power requirements and decreasing the size and cost of the PC board. The new processors offer up to 1 GHz of x86-compatible performance and incorporate integer and floating-point execution units, separate 64 Kbyte instruction and data caches, a large 512 Kbyte (TM5900) or 256 Kbyte (TM5700) L2 write-back cache, a 64-bit DDR SDRAM memory controller, and a 32-bit PCI controller.
Transmeta's LongRun® power management technology further reduces thermal constraints by dynamically adjusting the operating voltage and clock frequency of the processor core based on application demands and intelligently adapting processor operation to system thermal environments.
Additionally, a small form factor Mini-ITX motherboard evaluation/reference platform based upon the TM5900 processor will be available in Q1 2004. This high-performance, low-power platform comes with schematics, design guides, processor specifications, device drivers and all other requirements for evaluation and initiating product designs.
The Crusoe microprocessor family is an exceptional solution for developers of today's high-performance, x86-compatible systems and an excellent performance upgrade path for systems developed using lower-end SOC embedded technology. The
Companies supporting the new Transmeta Crusoe TM5700/TM5900 processors include:
Microsoft Corporation
"Combining optimum speed and low heat yield, the Crusoe TM5700/TM5900 processors are a boon to developers building small-footprint devices," said Todd Brix, group product manager, Embedded Devices Group, Microsoft Corp. "The new processors provide improved performance and power efficiency for next-generation devices running Windows Embedded operating systems."
Phoenix Technologies
"Phoenix Technologies is a close and long-standing partner of Transmeta, and supports its vision of power-efficient computing and innovative new form factors for the mobile and embedded markets," said Timothy D. Eades, senior vice president and general manager, Corporate Marketing & Products Division at Phoenix Technologies Ltd. "The Crusoe TM5700/TM5900 microprocessors, in combination with Phoenix Core System Software, will allow OEMs, ODMs and system builders to deliver a wide range of differentiated solutions that address the needs of the mobile marketplace for connectivity, usability, manageability, and trusted computing."
Silicon Motion
"Only now are mobile devices capable of delivering on the promise of high-quality multimedia," said Wallace Kou, president and CEO of Silicon Motion. "As a leading supplier of multimedia storage and acceleration solutions for mobile devices, Silicon Motion has developed a video solution to work in conjunction with Transmeta's processors to bring a high-quality, low-power multimedia solution to UPCs."
WYSE Technology
"As the worldwide market leader in thin-client, server-centric computing, Wyse Technology is enthusiastically driving innovation of embedded processor technology that delivers a combination of high performance and low -power consumption," said George Skaff, vice president of worldwide marketing, WYSE Technology. "The Crusoe TM5700 and TM5900 series processors take a significant step toward allowing us to create high-performance highly compact fan-less form factors."
Transmeta will be hosting individual press demonstrations of the latest in Efficeon and Crusoe innovations and devices at the CES Conference on January 8-11, 2004 at the Las Vegas Convention Center, South Hall Upper Level Room 23231.