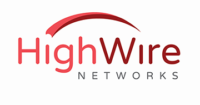 High Wire Networks Inc. and its cybersecurity business unit, Overwatch Managed Security, introduced the Overwatch Open Prevention Suite (OPS) powered by ZTEdge, the Zero Trust Cloud Security Platform from Ericom Software, a leading provider of cloud-based cybersecurity solutions. 
The partnership will leverage High Wire's expansive network of more than 500 managed service provider (MSP) partners to deliver the Overwatch OPS comprehensive cybersecurity solution to businesses of all sizes.
Overwatch OPS delivers end-to-end managed cybersecurity – from threat prevention to detection and response – by combining Ericom's ZTEdge Secure Access Service Edge (SASE) solution with its Overwatch 24/7 platform, which includes Endpoint Detection & Response (EDR) and Extended Detection & Response (Open XDR) managed by security experts around the clock from the Overwatch Security Operations Center (SOC). 
Overwatch OPS enables High Wire's partners to provide their business clients with the future-forward Zero Trust Cloud Area Network™ as well as comprehensive set of integrated cloud security services to secure SaaS applications, extend security controls to remote workers, block ransomware and phishing attacks, replace vulnerable VPNs and protect data.
"Cyberthreats are pervasive and relentless, so businesses need comprehensive protection. That means proactive prevention and detection with continuous monitoring," said High Wire CTO David Barton. "Overwatch Open Prevention Suite delivers on that tall order, enabling our MSP partners to provide enterprise-class protection as an affordable managed service."
With Overwatch OPS, partners can provide a full suite of Zero Trust prevention tools, fully managed by the Overwatch SOC, including:
SaaS application access control
Secure remote private application access
User and device authentication
Ransomware and phishing blocking
Network protection and monitoring
Cloud Area Network™
"Overwatch OPS leverages game-changing tech with our world-class SOC for proactive cybersecurity designed to prevent threats before they happen," said High Wire CEO Mark Porter. "This partnership expands our award-winning solutions, integrates seamlessly into our detection and response capabilities, giving us the ability to continually find new ways to stop threats before they impact organizations."

"As businesses move to distributed work models, organizations are interested in adopting Zero Trust security controls to protect themselves from the increased levels of cyberattacks experienced, which is why they are increasingly turning to MSPs for their cybersecurity expertise and the effectiveness of their managed services," said Dr. Chase Cunningham, Ericom Software Chief Strategy Officer and former Forrester Analyst for Zero Trust. "This combined offering will empower MSPs with a scalable solution that meets the needs of businesses of all sizes, in particular small and medium enterprises."
Jared Hufferd, Vice President of Sales for Ericom ZTEdge, added, "There is a massive opportunity for MSPs to assist customers with their Zero Trust security requirements. We are thrilled to partner with High Wire Networks so their cybersecurity experts can provide fully managed deployments of our ZTEdge SASE capabilities to their service provider partner network. This solution should be part of the portfolio of any MSP focused on delivering Zero Trust security services to the market." 
Source: High Wire Networks