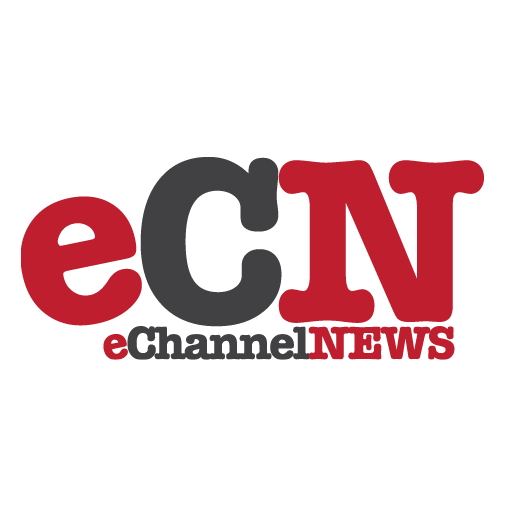 Targus Inc. today announced its entry into the Apple marketplace with the introduction of an iPod accessory line. Targus' new cases, wireless remote and sound enhancing amplifier enhance the portability and functionality of the iPod and iPod mini.
Targus' iPod accessory line-including Slide and Flip Cases, RemoteTunesTM wireless remote for iPod and SoundUPTM amplifier-meet the increasing demand in the marketplace for unique iPod accessories full of features, high quality and durability. Targus products are designed for people on-the-go who demand superior quality, style and function from their mobile products. Targus' iPod cases are uniquely styled combining both the durability of a hard shell and a classic design. RemoteTunes is perfect for any mobile user who wants easy and quick access to their iPod, whether the iPod is in their backpack or in another room. SoundUP takes the audio signal from the iPod, reprocesses it and provides the user with rich 3-D sound. Vocals and instruments that have been hidden by compression are revealed.
"Targus has a long history of offering innovative and durable mobile products that fill a niche in the mobile accessory space, whether its cases, mice or iPod remotes," said Steven Robert, Targus general manager. "Customers will find that our iPod accessories offer superior quality and features to extend the use and functionality of the iPod."
The stylish cases are designed to keep the iPod protected whether users are traveling or simply taking their iPod to and from work. The unique designs of the Flip and Slide cases snuggly fit the iPod and provide easy access to its controls and connectors. Both cases are made of premium quality leather.
"We have a 20 year history of offering protective, high-quality and feature-rich notebook cases," said Robert. "As a leading notebook computer case manufacturer it was a natural transition for Targus to create innovative cases to fit all iPod and iPod mini models."
RemoteTunes wireless remote extends the iPod's versatility allowing it to be controlled for rooms away. The remote is small, lightweight and allows users to control the volume and song selection from up to 150 feet, based on RF (radio frequency) technology.
"By offering a wireless remote that features a range twice as far as similar products, we are meeting the needs of the iPod user," Robert said. "Targus will continue to focus on the evolving iPod accessory space and continue to offer innovative solutions to meet the growing needs of our customers."
SoundUP high definition sound enhancer and amplifier utilizes Phantom Technologies patented circuit and restores information lost when audio files are compressed – revealing instruments and voices that are trapped during compression and previously not heard. SoundUP is also a powered earphone splitter allowing the user to share their music without splitting the signal or volume. SoundUP is designed with a remote connector pass-through allowing it to be used in conjunction with RemoteTunes or Apple's wired remote.
Product Specifications
Slide Case for iPod and iPod mini
Slide Case, available in three sizes for the iPod Mini, all versions of 3G, 4G Click Wheel and photo models, conveniently clips onto a belt or bag, allowing the MP3 player to be carried around during business or leisure. The case has two pieces-the iPod slides into the top piece, which slips into the piece that contains a belt clip. The case allows the iPod to face in or face out for easy access to controls and connectors. Made of premium quality leather with a soft, scratch-resistant lining, the case also features a sturdy belt clip and includes an iPod screen protector. Available in black, it has a classic, elegant, design. The case has a suggested retail price is $29.95 and it includes a limited lifetime warranty.
Flip Case for iPod and iPod mini (Model: AEB04US, AEB05US, AEB06US)
Flip Case, available in three sizes for the iPod Mini, all versions of 3G, 4G Click Wheel and photo models, is designed for easy access to the iPods controls. It can be worn on a belt with the iPod completely protected, and conveniently flips down in the front for easy access to iPod controls. The case design allows access to iPod top and bottom connectors. Made of premium quality leather with a soft, scratch-resistant lining, it comes with a sturdy belt clip and iPod screen protector. The unique construction allows for durability and a secure fit for the iPod. Available in black, the cases have a suggested retail price of $29.95 and it includes a limited lifetime warranty.
RemoteTunes Wireless Remote for iPod (Model: AER0101US)
RemoteTunes is a wireless remote that uses RF technology to allow iPod users freedom to control their music at home, in the office or while on the go. With an open-air range of 150 feet, the remote more than doubles the range of competing products. While some competitive remotes require line of sight of function, Targus' wireless remote can be used through walls. Working with iPod and iPod minis, the remote functions include volume up/down, fast forward, fast reverse, advance/previous track, play and pause. The small, water-resistant remote can be attached to a belt or key chain for mobile use and comes with a tabletop stand and stereo cable for a complete home solution. It will go into "power save" mode when it doesn't receive a signal for 20 minutes. Once remote buttons are pressed it automatically powers back up. It can be used with headphones and speakers and is lightweight, compact and durable. The package contains a remote, receiver, belt clip, stereo cable and tabletop stand. It comes with a one-year warranty. The suggested retail price is $49.99.
SoundUP High Definition Sound Enhancer for iPod and iPod mini (Model: AEA01US, AEA02US)
SoundUP sound enhancer with amplifier is available in two sizes to accommodate the iPod and iPod mini. The sound enhancer improves the quality of the vocals and instruments creating a more full crisp, rich sound. SoundUP is also a powered headphone splitter and includes a remote pass through allowing RemoteTunes or Apples wired remote to be used with it. The warranty is one year and the suggested retail price is $39.99.
Targus' iPod accessories are currently available online at Targus' Web site (www.targus.com) and at retailers nationwide. RemoteTunes and SoundUP are in compliance with the Apple "Made for iPod" program.