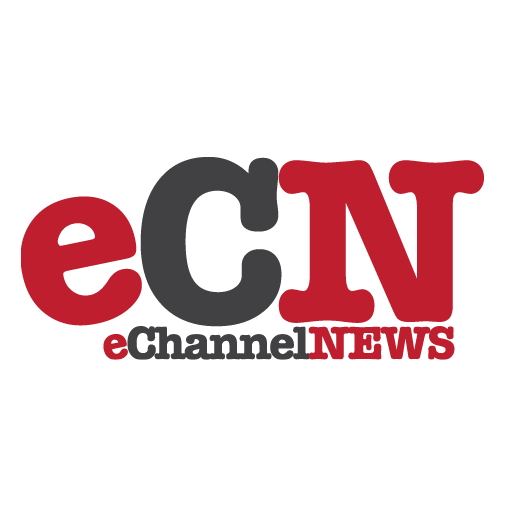 Red Hat announced global availability of Red Hat Enterprise Linux v.4 last night at a press conference hosted by Red Hat executives, partners and customers. This latest release of Red Hat Enterprise Linux enables enterprise organizations to realize the benefits of open source innovation throughout their IT environment, particularly in the areas of performance and security. Red Hat Enterprise Linux proves that Linux solutions can effectively eliminate for the need for Solaris in the enterprise.
"This release of Red Hat Enterprise Linux is a defining milestone in the evolution of Linux as the backbone of the enterprise," said Paul Cormier, Executive Vice President of Engineering at Red Hat. "Red Hat Enterprise Linux in 2002 marked the entrance of Linux in the enterprise. The second version one year later put us at par with Unix in terms of reliability, and ahead in terms of value. Red Hat Enterprise Linux v.4 has the performance, scalability, security, and application portfolio needed to make Linux the sensible choice for every deployment, from servers connected to client and desktop systems. This methodical delivery of innovation is helping create unprecedented value for the customer."
Red Hat has engineered Red Hat Enterprise Linux v.4 with a focus on:
*Platform stability and maturity based on a well-tested Linux 2.6 kernel
*Productivity improvements particularly for the desktop
*Technologies to meet enterprise security and compliance demands
*Exceptional performance and scalability for both 32- and 64-bit workloads
Red Hat continues to place great emphasis on the importance of partner relationships and collaboration with the community. This work is most evident in the breadth of architecture and application support of Red Hat Enterprise Linux v.4:
*Red Hat Enterprise Linux v.4 is available on 64-bit Intel® XeonTM and Intel® Itanium® processor-based systems, AMD64, IBM POWERz-Series and S/390 and other x86 systems
*Hundreds of applications are currently in process to become certified on Red Hat Enterprise Linux v.4
*With the release of Red Hat Enterprise Linux v.4, more than 750 systems have been certified on Red Hat Enterprise Linux.
*Red Hat has collaborated with the community to bring to market mature open source technologies such as SELinux and Firefox, which greatly increase security and browser experience from servers through desktops and clients.
*Red Hat Desktop has made great strides in improving office productivity and usability. Also, capabilities ranging from mobility/wireless support (including Intel Centrino), to plug-and-play USB device recognition, to power management for laptops have been significantly upgraded.
*Customers will have a wide range of technologies to choose from, all based on a standard, single code base.
Red Hat Enterprise Linux v.4 is now available in 15 languages worldwide. For more information please visit redhat.com or call 866-2-RED-HAT.
Industry Support
Dell
"Dell and Red Hat are committed to continuously improving the performance and value proposition of Linux for our enterprise customers," said Reza Rooholamini, director, enterprise solutions engineering, Dell. "The release of Red Hat Enterprise Linux 4 on Dell PowerEdge servers is another proof point of how we are enhancing the Linux platform to provide customers with solutions that scale to meet their needs today and in the future."
EMC
"As customers continue to adopt Linux to run critical enterprise applications, assurances of support and cross-platform interoperability are very important," said Tom Joyce, Director of Platforms Marketing at EMC Corporation. "EMC is committed to supporting our mutual customers using Red Hat Enterprise Linux 4 by working to ensure interoperability in their robust Linux environments."
Hitachi
Hitachi, Ltd. welcomes the release of Red Hat Enterprise Linux 4," said Kazuhiro Fujisaki, General Mamanger, Hitachi, Ltd. Software Division. "Red Hat Enterprise Linux 4 provides high performance, stability and high scalability, as well as improved security. Hitachi expects this release to further expand the Linux enterprise market."
HP
"As Linux becomes a more critical piece in IT datacenters today, Red Hat continues to offer customers improved capabilities for performance and value across open source and commercial environments," said Martin Fink, vice president of Linux, HP. "Red Hat Enterprise Linux 4 integrated with industry-leading HP systems, particularly as a foundation for our Linux Reference Architectures, offers a powerful foundation for our joint customers to become more flexible and competitive, reduce TCO, and address their solution integration needs."
IBM
"The introduction of Red Hat Enterprise Linux 4 is another important step in the maturation of Linux, and one our mutual customers will welcome enthusiastically," said Scott Handy, vice president of Linux for IBM. "The improved performance and security offered by Red Hat Enterprise Linux 4 will enable customers to deploy a resilient infrastructure to handle their mission-critical needs in every industry, from telecommunications to the financial services sector."
Intel
"Linux's ability to drive migration from RISC to high volume enterprise solutions increases with Red Hat Enterprise Linux 4," said Richard Wirt, Vice President, Intel Sr. Fellow, General Manager of Intel's Software Solution Group. "This is an exciting time as the Red Hat Enterprise Linux together with Intel's platforms, from 64-bit Intel® XeonTM and Intel® Itanium® processor-based servers to Intel® Pentium® 4 processor-based clients, enables enterprise customers an opportunity to quickly adopt new technologies such as virtualization and the support for multi-core platforms, bringing real advantages in manageability and performance."
OSDL
"Red Hat's announcement today is the latest demonstration of the increasing traction that we're seeing for Linux in data centers," said Stuart Cohen, CEO of OSDL. "As Linux continues to mature and deliver improved enterprise-class functionality, we expect to see more and more Global 1000 companies deploy solutions such as Red Hat Enterprise Linux 4."
Rackspace Managed Hosting
"Red Hat Enterprise Linux Version 4 introduces the maturing Linux 2.6 kernel into Red Hat's robust Enterprise OS lineup," said Dirk Elmendorf, chief technology evangelist, Rackspace Managed Hosting. "This single change brings advanced memory management, improved process and I/O scheduling and expanded hardware support, resulting in greatly improvedscalability and performance of Rackspace's primary focus – web applications and databases. Also, the additional security enhancements to Red Hat Enterprise Linux 4 give Rackspace enterprise customers the flexibility to implement security mechanisms in line with any corporate security compliance policy."
Real
"With Red Hat Enterprise Linux 4 employees can now use digital media applications like 'CEO webcasts' and 'Sales Training' to be more productive and effective," said Jeff Ayars, General Mananger, RealNetworks, Inc. "With the 100% open source Helix Player and the superset free RealPlayer 10 for Linux as standard components of the Red Hat Enterprise Linux 4, media player application parity to proprietary desktops gives organizations even more reason to switch to a lower cost full-functionality secure desktop platform."
SGI
"Open computing, as exemplified by Linux industry-standard operating systems, is being demanded by our high performance computing customers,"said Dave Parry, Senior Vice President and General Manager, Server and Platform Group, SGI. "SGI is committed to supporting this requirement and to providing a rich operating environment to enable significant technical and scientific breakthroughs based on Linux. Adding Red Hat's support for up to 64-way Altix systems delivers on this commitment and facilitates continued growth in one of the fastest growing markets in our industry today."
Wind River
"Wind River and Red Hat are committed to offering a standard enterprise environment for Linux software developers worldwide," said Chris Galvin,vice president of strategy and corporate development of Wind River Systems. "By introducing support for our Workbench tools into Red Hat Enterprise Linux 4, IT organizations will be able to rapidly and cost-effectively support design efforts that integrate end-to-end development, tools and middleware based on open source technologies. Combining Wind River's Eclipse-based Workbench with RHEL, smart device programmers will be able to develop applications that run on a variety of hardware with minimal rewriting of code."